Will you manage to work together to build a sledge and drive it safely through our track?
Your logical skills, your practical mind as well as ability to work as a part of a team will be tested. Each team will have to build your own dog sledge from scratch!
Not only that, but you will also have to set up the lines, and choose the right dogs (leader dogs) to put on the front of the team!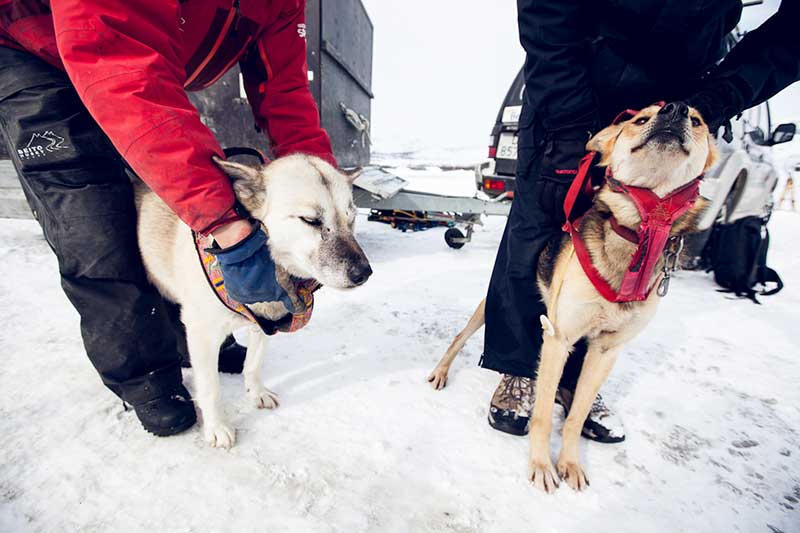 An exclusive experience completely new, introduced by Beito Husky Tours!
The whole activity is supervised by experienced guides and it's totally safe!
As for all winter activities, it´s important to dress appropriately to match the norwegian winter weather conditions. Check out our advices on How to dress.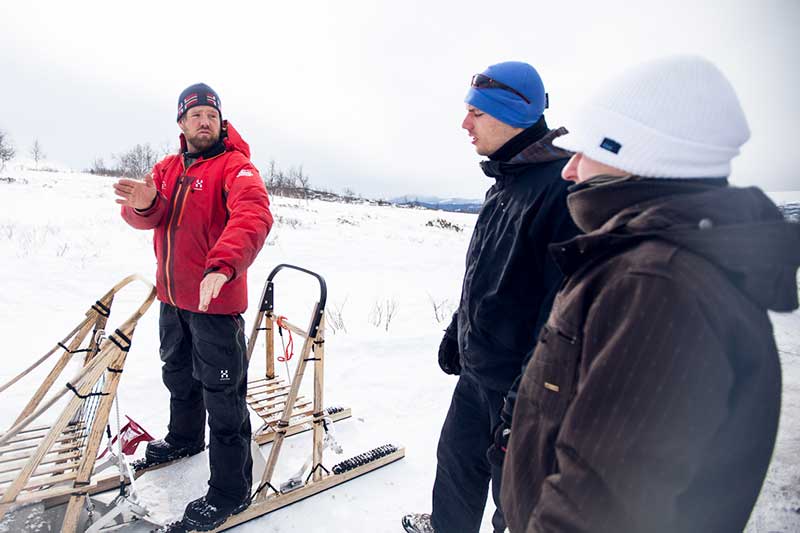 Previous experience not needed for joining this tour. To be able to steer your own sledge, all you need is an average physical condition. Please, check out our practical information about who can join.
Pregnant women cannot participate on any dogsledding tour arranged by Beito Husky Tours.