Ever wondered what happens with the huskies in the Summer/autumn?
This is actually a very busy period at our Husky Farm! Huskies need to be taken care of, puppies are socialized, we go on mountain tours and we train the huskies for the upcoming winter! With other words, this is a very busy time of the year, when so many different tasks create a varied and dynamic atmosphere!
Our courses are planned for you who want to get an inside in the thrilling world of sledge dogs, but maybe don't have the possibility of starting with your own team of huskies just yet. Or maybe you would like to "test" how it is before throwing yourself into this world.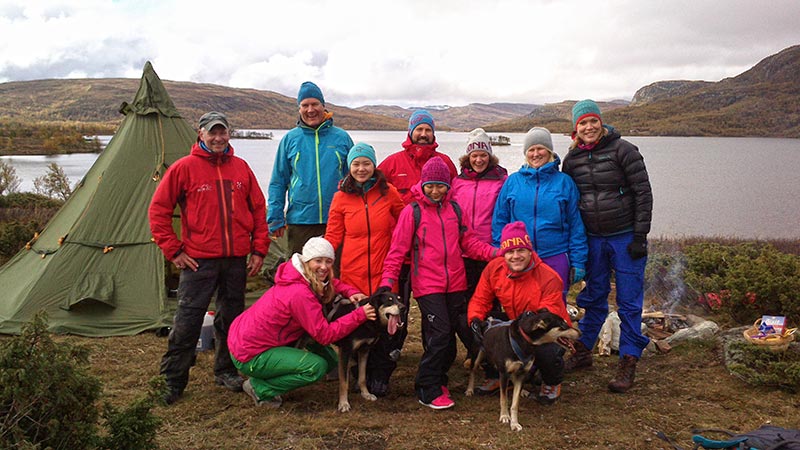 Week-camps
Together with our partners, we arrange week-camps for groups of people who enjoy contact with nature and animals – specially dogs- and who might profit from a stay at our farm. Possible groups are different type of institutions, school groups or similar. We will offer you a "basic package" for staying at our farm, and put together the type of activities that suits you best:
Daily care of the huskies and husky training.
Daily care of the horses and horseback riding.
Canoeing and fishing.
Archery.
High rope course with different levels and challenges.
Wilderness accommodation and wilderness experiences.
Contact us now and we will put up a suitable program for you!